How much does it cost to join PerfectMatch? PerfectMatch's subscription plans and pricing can be found below. You will also find some promotional links and my general thoughts on subscriptions below as well.
If you are interested in this service, see my full review of PerfectMatch.
PerfectMatch Subscription Prices (Per Month)
Here are the prices for PerfectMatch:
| | |
| --- | --- |
| 1 Month | $59.95 |
| 3 Months | $36.95 (one payment of $110.85) |
| 6 Months | $33.95 (one payment of $199.95) |
Picking the Right Subscription Plan
You'll notice that a 12-month subscription is missing…and I think that's a good thing. I've always seen 12-month subscriptions being too long (and a little pessimistic!)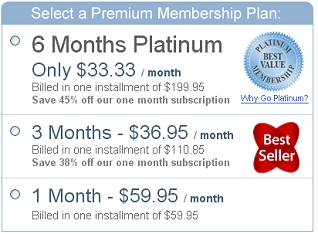 As I've discussed in my dating guide, I generally recommend the 3-month plan. This timeframe gives you long enough to truly give the service (and yourself) the chance to be successful but it is not so long that you'll find yourself regretting subscribing afterwards. You might be tempted to try a single month but unless cost is an issue, I recommend against this.
The thing is, if you pay for the service month-to-month then after 2 months the price is close to $120 where the 3-month plan would only cost around $110…so the 3-month plan actually gives you an additional month for $10 less.
Why the Price Is More Reasonable Than It Seems
Many people look at dating service prices and think: "Who in the world would pay that price?!" However, if you look at how people normally spend to meet other singles it's a good deal. Consider this: if you subscribe for the 3-month plan it breaks down to a little over $9 a week. Most singles will spend far more than $9 a week going out trying to meet other singles, often double or triple that. However, in these cases no one complains since the cost is spread out. So if the only reason you're going out is because you're hoping to meet other singles, you might be able to save yourself a lot of money by dating online!
PerfectMatch Platinum
If you subscribe for 6 months then you are considered a platinum subscriber. This comes with two additional features: your profile is highlighted as a feature member and all members of the service can communicate with you. Of those two features the second is a pretty big deal.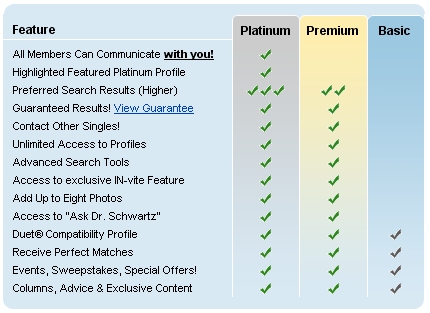 Part of the problem with a lot of online dating services is that you can never tell who is subscribing and who isn't. The fact that you can communicate with anyone, even free members, makes this option very attractive. Six months is a bit longer than I normally liked subscribing for but this feature is really attractive and, depending on how you use PerfectMatch, could really make it worth it.
PerfectMatch Promotions
Below are a few of the promotions that PerfectMatch offers:
PerfectMatch is also pretty good about offering promotional deals via email after you've signed up so it's generally pretty easy to get a discount with this service. Also, whenever you subscribe you can get the dating advice book "Finding Your Perfect Match" by Dr. Pepper Schwartz for just the cost of shipping and handling.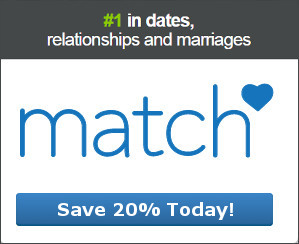 Share
12
NOV