Zoosk coins can be a little confusing to new users of the online dating service. At first, it's not clear if you need them or not. As of the writing of this article, there are only a few uses for Zoosk coins:

Sending Gifts: You can use Zoosk coins to send gifts to other singles which is really just another way to flirt with them. Zoosk claims that if you send other singles gifts as you begin to communicate with them, your odds of getting responses goes up.
More Email Features: Another area that coins can be used is to send special delivery emails which bring extra attention to your email message the next time they log in. Also, coins can purchase the feature to see when your email has been read.
Boost View: Finally, coins can be used for a feature called Boost View which makes your dating profile much more prominent on Zoosk's dating site
So Zoosk coins are not needed to use 90% of the service.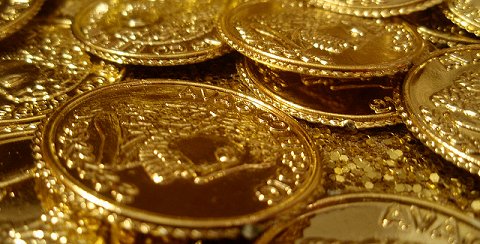 Earnings Zoosk Coins
First off, you can buy Zoosk coins from the get-go (for more information on this see my article on Zoosk prices). There are other options, though, for getting your hands on Zoosk coins. Here are some of the ways you can earn coins:

| Action | Coins Earned |
| --- | --- |
| Become a fan on Facebook | 17 Coins |
| Get a friend to sign up | 17 Coins |
| Install the Zoosk mobile out | 30 Coins |
| When Coins in Daily Raffles | Very few – I won 2 last time I won |
In addition to these ways of earning Zoosk coins, you can also earn coins by completing surveys or signing up for certain services such as getting a free credit report, signing up for a credit card and so on.
As you can imagine, many of these services are not things that you would be interested in signing up for. However, if you are already interested in getting a credit card and can earn 500 free coins in the process it does become a win-win situation.
Changes to Zoosk Coins
In the past, Zoosk has changed how people can use their coins and they may do so again in the future. Keep that in mind because everything I describe here has the possibility of changing.
As an example, Zoosk coins at one time allowed you to open conversations with other singles on the online dating service if you are a non-paying member. I believe you would spend 45 coins to unlock a conversation with one person. This meant that the service was still locked for you except when you are communicating with this one other single. Zoosk removed this feature although it's not entirely clear why.

One way of looking at the opening communication feature that was removed is to say that a one-month subscription runs around $30 where purchasing enough coins to communicate with one person will cost you $5. If you look at that way, it looks like a bad deal when compared to subscribing.
The problem with looking at it this way is that it ignores the fact that you can earn coins for free. Earlier I talked about the option that would give you 500 coins if you signed up to get a credit card. Now I'm not saying that anyone should sign up for a credit card if they don't need one. At the same time, I'm sure there were people who did need a credit card and were able to take advantage of the option while earning themselves quite a few coins. Those 500 coins could allow you to talk to over 10 people in a month. Looking at it that way, it does seem a shame that they remove this "opening communication" option from the coins.
Personal Thoughts on Zoosk Coins
Personally, I prefer to use services that has one pay model. For example, with Netflix I pay one fee every month regardless of how many movies I watch. The terms of how I can use a service are clear and every month I get exactly what I would expect out of it. On the other hand, if I bought and sold stocks online I would expect to be charged every time I'm bought or sold a stock. In the first case I have a subscription and in the second case I pay per transaction.
Zoosk has decided to use these two models in one dating service. To be honest I'm not too crazy about that but on the other hand the coins really are 100% optional. Sending gifts or taking advantage of the additional email features could be nice and neither of them cost that many coins. Were I to guess, I would say that most people using coins are using the coins that they can get free one way or another. Looking at it that way, if you can earn them may as well use them!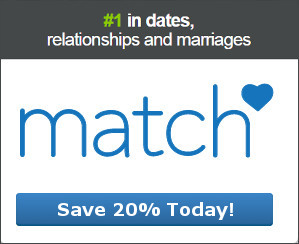 Share
17
OCT