How should I use Match.com? What's the best way to approach using this service?
First, there is no perfect approach. However, I think that Match.com has some strength that its users can take advantage of to help improve their experience with the service.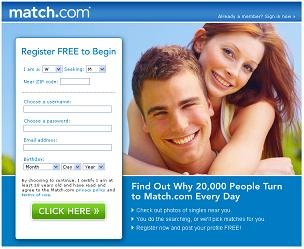 Below, I'm going to discuss the communication process at Match.com and how I think you can use it to its fullest potential. If you are just signing up for Match.com now or are still considering doing so, I would recommend checking out these articles first:

Creating Your Profile
Writing Better First Messages
Match.com Review
Match.com Seven Day Trial
The Greatest Strength of Match.com
To start, I want to discuss what I see as Match.com's greatest strength. The service has a lot going for it but there is one thing that stands out above other services: the number of people you can communicate with.
The larger number of members means more opportunity for communication. That sounds obvious but many of the biggest online dating services limit who you can contact while Match.com does not. So, because the service is one of the largest (base on users) and also allows you to communicate with anyone, there are few services where you have quite the same opportunity as with Match.com.
Take Advantage of Opportunities
So in my mind, it really comes down to more opportunity with Match.com and the "how" of using the service should be about taking advantage of this.
Actively Communicating
The first step should be active communication. VERY active. You should be contacting people as you find those that interest you. Don't come up with an excuse to wait to contact them. Also, don't create artificial limits on the number of people you are willing to contact, especially in the early stages of your online dating. If one of the biggest strengths of the service is the amount of opportunity you have at your finger tips, don't turn around and handicap yourself! Use the service to its fullest!
All that being said, a warning to the men: all this advice does not mean you should blindly contact every woman on the site without reading her profile. You need to take the time to write real messages to women you are actually interested in. Sending the same email to 50 women is not a good way to take advantage of the service and is annoying to the women who receive these message (yes, most women can see through this tactic).
Be Open – It's Just a Date!
The next suggestion could really be applied to all online dating services: be open to dating. Don't become obsessed with finding the perfect person to date. Instead, find people you are interested in and be open to giving them a chance even if you don't like a particular detail about their profile.
This is extra important if you've not been on many dates in the last few months or years. If you've not been dating often, the increased dating activity will not just give you more opportunity, it will increase you comfort level with dating overall.
Test It Out for Free
If you didn't check the link out above, Match.com does provide a free 7-day trial. It's a great way to test out the service and find out if the strengths of the service work for you. Match is where I met my wife so if you're on the fence, I'd obviously recommend you check it out.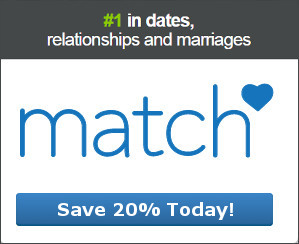 Share
9
OCT