A reader recently wrote in to ask about dating conversations where the person you are talking with responds but with little or no apparent interest:
If you are conversing with someone via email (regardless of who initiates the conversation) and you respond with a short paragraph and question and they always responds with one or two sentences, does this mean that they are really not interested. If asked a question I answer the question plus give some background and ask another question. A few times I have run across men who answer the question and that's it. Even if I ask Why questions.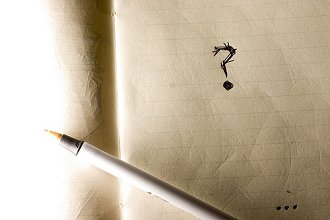 Photo by Eleaf
This is an issue many of us experience when we date online. To be honest, everyone you talk to is going to be different so often it is a guessing game as to if they are interested or not. One thing I will say is that it is pretty common for people on the internet to stop replying altogether if they lose interest. So, if you are communicating with someone and you are still getting replies, I would say that is a good sign. So why would some people respond in a way that doesn't make their interest clear?
Here are a few ideas:
They may have bad social skills. Some people enjoy talking about themselves but then forget that it's polite to create an actual conversation. They might actually think that you two are having a good conversation because they love being asked questions about themselves.
They may be shy. I'm a shy guy and when I first started dating online I was always worried about the next step I should be taking and in some cases, wouldn't take any steps at all.
They might actually be interested. A lot of the dating advice out there for men says that if you are interested in the woman, pretend that you are not interested. I think this advice sucks but apparently most of the other dating advice givers disagree with me.
They might be interested in you but more interested in someone else they are talking to.
They might not be interested.
There are other reasons but this list gives you an idea of the different reasons this can happen. In this situation, though, I believe the real question here is:
How do I fix this?
Pick something they should have an obvious interest in based on their profile and ask something that should take a detailed response. For example, if they listed liking the TV show Lost in their profile you might work something like this into your email: "What do you think the last episode of Lost really meant?"
This is riskier but you can try disagreeing with something they listed as liking. Something like "I thought Lost was okay the first season but after that it really went downhill". The goal here is to get them passionate about the conversation and then to change it to topics of more substance later.
You can ask them out or hint at getting together. You can be vague or direct although I would recommend guys go with being direct. For the ladies, something like "I hear there's a free concert at such-and-such next weekend" might encourage him to ask you out. Ladies can also be direct and ask him if he would like to meet.
You can try to move the conversation to instant messenger or the phone. If it were me, I would move it to instant messenger first but that's just my preference (I'd recommend creating a separate IM account just for your dating if you decide to do this).
Now after a while, I think there comes a point where you will just need to decide to move on if a they are consistently unresponsive. At some point, the one-line responses just are not worth the effort!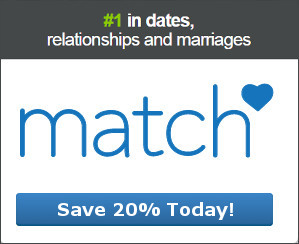 Share
4
JUL