It has been recently announced that Match.com will become the official online dating site for Yahoo!. As a part of this change, Yahoo! Personals will be offering its current members the opportunity to move to a new co-branded dating service that will be called "Match.com on Yahoo!".

The CEO of Match.com had this to say about this change:
"The key to a successful online dating experience is having both a thriving community of active members and a sophisticated site experience optimized for dating success," says Greg Blatt, CEO of Match.com. "By bringing Yahoo! Personals members to Match.com, our community, which we already believe to be the largest and most vibrant in the space, has become even more compelling for our members. When you add this to our unparalleled site experience, evolving every month with new features and enhancements, we feel the distance between the online dating experience we offer and that of others in the space is growing even larger."
What Does this Mean for Singles?
What this means is that Match.com is clearly going to be the largest dating site around (as far as I can tell). Last year, numbers were published on the top 10 largest dating sites (measured by number of visits per month) and Yahoo! Personals was #2 and Match.com was number #3 on this list. Combining these two services should create one online dating experience with more singles than any other service available today.
This will be a great thing for anyone who already uses Match.com or Yahoo! Personals: you are going to suddenly have access to many more singles to contact. In some cases, it is even possible that your choices may double. With that in mind, if you have never tried Match.com, now would be the best time to try the Match.com 7-day Free Trial.
Time will tell what affect this has in the online dating world but my opinion is that singles on both Match.com and Yahoo! Personals have just had a huge favor done for them. More opportunity could very well translate into more success!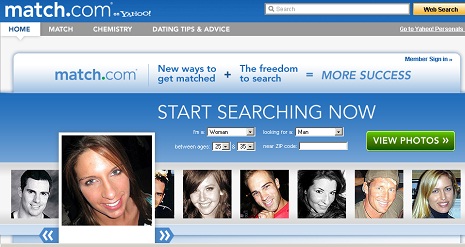 26
MAY
Share