Recently I found myself reading some commentary in a forum where the person was stating that they believed no one should ever pay for online dating with all the free services available. As frequent readers of this site know, I am a big fan of taking advantage of free dating sites with my personal favorite being OKCupid. Still, my experience and the experience shared by singles I talk to suggest that this person's argument has one big flaw.

So Why Aren't the Free Sites "Winning"?
Many of the free dating services offer features that are as good as or even better than features offered by the pay sites. The free sites have plenty of other singles to choose from and most of them truly are 100% free. So why are the pay sites still some of the most popular? Here I'll present three reasons that I believe that pay sites are still very popular and why I believe they are providing singles with more success.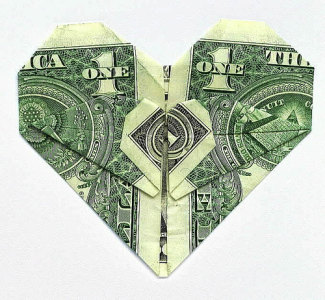 Photo by cmpalmer
Serious Singles
First, from what I can tell the biggest factor is that the people who are paying take their online dating far more seriously. When people invest money in anything, they have already made a much larger commitment to finding a relationship than many singles on the free dating sites will ever make. When you receive an email from someone at a pay site you know that they are committed, maybe not committed to finding a serious relationship but at the very least committed to actually going on dates. On free sites you often don't know what you are dealing with. Are you talking to someone who is actually going to meet you or are they just passing through, testing the free site out for some "fun"?
Less Spam
Anyone can create an account on a free service and be communicating in a matter of minutes, regardless of whether they are serious about dating or not. As I have talked about repeatedly in the past, one of the biggest drawbacks of the free sites is the fact that many men will spam the women one the free sites because of the simplicity of doing so. On a pay site users can be reported and removed. Removing someone from a free site simply means they need to spend a few minutes creating a new account. Spam on free dating sites both masks the real communication from serious singles and drives away those who find it too aggravating.
Perceived Value
Finally, there is the issue of perceived value. Many singles unfamiliar with online dating would never try a free service because they assume the fact that it is free will make it an inferior service. Many of these people never even look into the free online dating sites. Some will even do the exact opposite: find the most expensive service with the belief that paying more means a better chance of finding a relationship. As a personal example of how perceived value is something most of us exercise every day, a few years ago my wife started her photography business. When she first started she had her prices very low because she was hoping to grow her portfolio. Eventually she raised her prices and even though her photos and marketing didn't change, the amount of contacts she received went up! The same service sold better at a higher price and I believe that online dating, for some people, works the same way.
Free Dating Sites vs. Pay Dating Sites
My experience, the experience of my personal friends and the experience of the singles I talk to through this site all suggest that pay sites are providing a far greater rate of success than the free ones. While I can relate to the idea that a solid free dating site should drive the pay sites out of business, from what I see there appears to be no chance that this will be happening…at least not any time soon. The greatest benefit that pays sites may offer is the simple fact that you must pay for them!
All that being said, my opinion has always been that you should always use a free dating site even when you're using a pay service as well. Just because I see the value they offer as less doesn't mean I believe that free dating sites aren't valuable. If all you can afford is a free service then by all means continue using it! If you are subscribing to a site like Match.com or eHarmony but aren't using a free site as well, I see this as a mistake.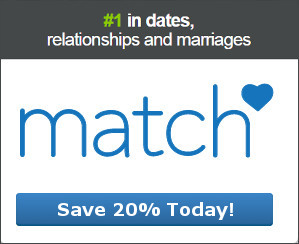 Share
10
MAY