There are some online dating sites that will automatically assign you a user name but most of the popular dating service (including Match and eHarmony) will require that you create your own user name. I recently had some traffic coming to my site where the people were obviously looking for the answer to that question so I wanted to briefly speak to this.
First, you need to keep in mind that your user name is not going to be very important in the grand scheme of things. Because of that, please don't over-think this! No one is going to pick or reject you based on your user id and I personally can't remember any user ids that have really jumped out at me. Generally speaking, you should make your user id whatever you want it to be. That said, I would say there are a few rules on what you shouldn't make your user id.
Second, you should not reveal too much about yourself with it as others will see it. As an example, your first and last name or your home address would be bad ideas for your user name. Not that most people are going to use their home address but some people might enter their full name…make sure that person isn't you.


Next, I would recommend against using your standard user id such as the id you use for your personal email account. Again, this is about protecting your identity and you would be amazed at what you can find with just an email address or a user id. Check out Pipl to see exactly what I mean. The amount of data we post online about ourselves these days makes taking some extra caution worth the effort.
Finally, if you're a woman and you want to insert words like "sexxxy" into your user id that's fine but be aware some men do spam women on online dating service. I'm not claiming it will happen but you might be inviting more of this type of contact with a name like this. It's a pretty small risk and more of a minor annoyance than anything else but keep it in mind.
Aside from those issues, you shouldn't be worried about your user id. A hobby or an emotion or a nickname all work fine, although you may need to add a random number since many user names will already be taken. If you just can't think of anything you can use a name generator (see the Online Handle Generator on this page). Just use good judgement! When I tested out the name generator the first one it gave me was "QuicklyBiting" which probably isn't the best profile name!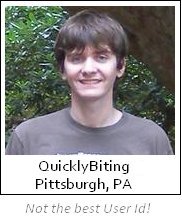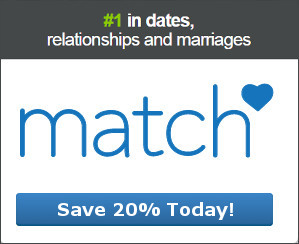 Share
7
MAR