Strangely enough, this situation seems to happen more often than I would expect: after finding a serious relationship some men still keep their online dating profile active. The explanations for this are pretty weak but these men always make the argument that there's some good reason to keep their profile active.
If you're a woman who has found herself in this situation, I think you have a problem on your hands. It may not mean he's cheating but I do think it means he's not taking the relationship as seriously as he should be. The primary reason to keep an online dating profile active is simple: the desire to meet people. Now there could be other reasons. Maybe he just likes having his ego stroked when women flirt with him. This is a problem since he's not in a position to be flirting!
Reasons This Might Happen
Here are all the reasons I could think of for a man to keep a profile active while he's in a relationship. None of these are a good thing:
1. He's not sure that he likes his current relationship.
2. He likes to flirt and be flirted with.
3. He may not flirt but likes the idea that women like him.
4. He's looking to cheat.
5. He's looking to meet or talk to women for some other reason I've not thought of.
How Can I Fix This Situation?
First, I think you need to take serious consideration in the fact that he's not as committed to your relationship as he should be. This doesn't mean that he's going to cheat on you or break up immediately but it can't be seen as a good thing. At the very least, this action is a serious sign of disrespect. If you're his woman, he should appreciate that and shouldn't be pulling this kind of thing. It's along the lines of a boyfriend who continues to talk to the ex that he just broke up with and I think it's reasonable to ask him to stop.
If you're not comfortable asking him to stop, I have one other recommendation. Create an account on the same site and communicate with him. If it's a free site, I'd suggest sending an email about mundane things: "Hey, did you want to watch that movie tonight?" If it's not a free site, wink at him or use whatever free communication the site offers.
The point is to get him to recognize that you have a profile as well and hopefully this will help him realize that it doesn't feel good when the person you're dating is putting themselves out there in a singles community. If pressed, your excuse for using the site should be the same as his. If this process doesn't help, I'd then recommend talking about the men who are contacting you: "You should see the email this weird guy sent me today!" would be an example.
Finally, if he still doesn't get the idea I'd suggest that you keep using your dating profile until you find a man who will treat you with the respect you deserve and end things with this guy. You might care a great deal for this man but his actions suggests he cares less for you than he should.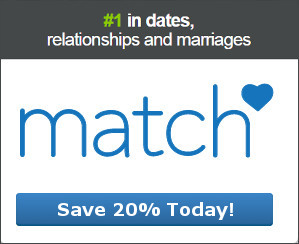 Share
4
FEB