Poll: Men More Than Women Get Depressed After Breakup
An article discusses poll results from Date.com…results that I found to be rather shocking statistics (I guess since I'm a guy). Apparently, 85 percent of men suffer some form of depression and have difficulty getting back into dating after a break-up. Compared this to only 8 percent of women! A very interesting read and I have to admit I never handled break-ups very well.
Are There Plenty of Fish in the Sea?
This article discusses the usefulness of online dating services and I find I agree with the conclusion that was reached: online dating is very useful as long as you are aware of the problems that you are likely to encounter. The article also includes some interesting online dating statistics.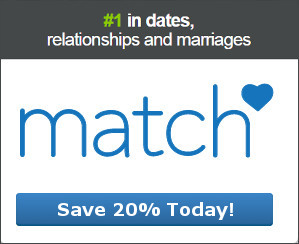 Share
31
JAN