For a while I've been considering installing Disqus as my commenting system on this blog. Even with what I consider to be healthy traffic I get very few comments. I thought perhaps using a system like this might encourage a little more conversation. Then again…I am in the business of providing dating advice and sometimes I wonder if people shy away from being associated with needing such advice.
At any rate, I am simply amazed at how easily the install went. Not to suggest quality WordPress plug-ins are normally a problem…because for me they've all gone fairly smoothly. I just anticipated this could be difficult considering the entire commenting system will change.
I wanted to provide the steps I took so any of you out there hesitating because of concern over the installation would know there's nothing to worry about. I'll be listing the steps I went through although there's more than one way to end-up at the same result.
Installing Disqus on a WordPress Blog
Creating you Disqus account.
I had created my Disqus account months ago so I could comment on some blogs I read. The process is fairly standard:

Browse to the Disqus Signup and then fill in your desired user name, password and email address.
At this point you could configure connections to your twitter, Facebook or other accounts but I'm going to skip this. Instead, click on Avatar Picture. If you are already using Gravatar, you can use that photo. If not, either sign up at Gravatar (this would be my recommendation since you may comment on non-Disqus sites) or upload your image.

Signing Up at Gravatar

Browse to the Gravatar Signup and enter your email address.
Check your email and click on the link from Gravatar
The link will redirect you to setting up your account. Enter your desired user id and password.
You will be able to upload an image from your computer or the internet as you avatar (or Gravatar I suppose).
Finally, you will rate the image of your Gravatar which, for most users, will be G or PG.
That should be it for Gravatar…back to Disqus!

If you added a Gravatar photo, click on "Avatar Picture" again. Your Gravatar photo should appear as an option. You may need to allow a few minutes to pass for your Gravatar image to register on Disqus.
Click on Public Info and fill in a display name, your website. You can also enter your location and a short bio if you want.
Now you're done setting up your Disqus account.

Installing the Disqus Plug-in
Installing this plug-in is similar to most other plug-ins. Configuring the plug-in left me asking a few questions but not because things were unclear, just because there were many options to consider.

Log into your blog's WordPress administrative page
Click on Plug-ins on the left and then click Add New and search for "DISQUS Comment System". The results should show the official Disqus plug in first when searching this but be sure to verify that the plug-in is by Discuss.com (should be the last part of the plug-in description)

Click Install on the far right and then click Install Now on the pop-up screen
The plug-in should install and a link at the bottom should appear "Activate this Plug-in". Click this link.
After activating the plug-in, you should see a message at the top of the screen stating that you will need to configure the Discus plug-in before you can begin to use it. Click "configure the plug-in".
You should see a log-in screen for your Disqus account. Enter your information and click Next.
At this point you will either see your blog as a choice to register the commenting system with or you may need to register it again. I've set up Disqus twice for WordPress now and once it recognized the blog associated with the Disqus account but another time it require that I register the information when configuring the plug-in. To register:

Click the Register a new one link
Enter your URL and a title for your web page. Click Continue.
At this point you can associate different applications with Disqus for your site but for now click Continue. You can always configure these later.
At this point you will need to go back to your Disqus configuration (WordPress Admin then Settings then Disqus)

Once your site is listed as an option, click the radio button and click Next

Now you should be done with one last important step.

Importing Your Old WordPress Comments
This was my main reason for not moving to Disqus: an assumption that I would lose all my old comments if I moved to a new system. Considering how few comments I get compared to my traffic, I'm not sure why I was worried about this at all really. Having seen what Disqus brings to the table, I now think losing my old comments would have been acceptable. However, that doesn't matter since Disqus will allow you to import your old comments:

Within the Disqus moderation screen (which you can now get to by clicking on Comments in your blogs Admin screen), click on Advanced Options
On this screen, click Import which will sync your WordPress comments with Disqus
At this point, everything should be configured and working. It only took a few minutes for me to see my old WordPress comments appear as Disqus comments on some of my older posts.
You'll want to review all the settings for Disqus and configure things as you wish. On the Manage screen click the Settings table to view these options. Steps I took included turning on Facebook connect, Twitter login, Yahoo! Login, OpenID and Akismet for WordPress (several of these will need API keys but none of it is hard to accomplish).
Overall, I'm very impressed with how simple it was to install and configure Disqus. Had I known things would have gone so smoothly I would have done this months ago!
Update 5/9/2010: I've decided to turn off Disqus, at least for the short-term. I've been trying to optimize the speed of this site and it appears that in most of my testing, Disqus has been the bottleneck when it comes to loading. If removing this has no affect on my site speed then I'll happily go back to using it (since as a commenting system I do think it's pretty cool). However, if my site performance does improve, I'll likely be waiting for better performance from Disqus before I use it again.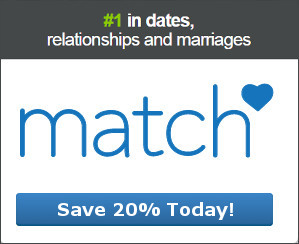 Share
7
JAN