A reader wrote in asking if it is worth his time to send a second email when a woman didn't respond to his first.
First things first, not getting a response after the first email is normally a sign to move on. If the woman is using the site actively, reads your email and then doesn't respond there's normally a reason. In "real" life, it is not uncommon for a man to pursue a woman who turned him down the first time. Often this man will eventually have success. On the internet though, repeated contact rarely works because (unfortunately) it can come off as creepy. There's no interplay and there's no way for her to tell if you're actually harmlessly interested or someone she should avoid.
Basically, I don't recommend sending second emails because I think the odds of success are too low. With that said, if we're going to assume failure because of no response after one email, there really is nothing to lose by sending a second email (aside from your time). Here are some tips when trying your luck with a second email:
First and foremost, wait a little while before sending your second email. It is not good to send a second email the next day. I think three or more day is a fair time to wait.
Do not say anything like "I've seen you been online but haven't gotten back to me". Maybe you have noticed she's been online but saying so will only make it look like you've been obsessing over her.
Keep your email short. The odds of response on a second email are low so this is as much to save you time as it is to follow the rules established in my First Email article.
Almost without question I think you need to come off as fun in your second email. This is because sending a second email can appear either desperate or obsessive. Keeping things light will combat this. Also, my opinion is that the odds of a second email working when the first didn't are really low so you may as well have a good time with it.
Below I provide some examples of what I would envision this type of email looking like. This is not an endorsement for second emails as I don't see them as a very good investment of time. Still, if we're taking the got-nothing-to-lose angle, here you go:
Subject: Email Issues
I received so many contacts last week that Match.com had to clear out my inbox to make room on their server. I'm assuming your response was lost in this purge but I'm still really interested in talking to you so drop me another line and I'll get right back to you.
Subject: Are you playing hard to get?
Because that would be weird. On a dating site. I'll just assume you're dead. That makes the most sense considering how awesome I am.
Subject: Hey, it's me, Mr. Right again
I know it's a major faux-pas to send another email but I still like your profile, maybe you could give mine another look 🙂
Subject: An email even more impressive than my first
It's really hard to live up to a heading like that! I'd still like to chat sometime if you've changed your mind.
Subject: I'm not as strange as a second email makes me appear
Really. I swear. Let me prove it over dinner sometime.
If you decide to give sending second emails a try, remember to not spend much time writing them. That time would be far better spent contacting new people!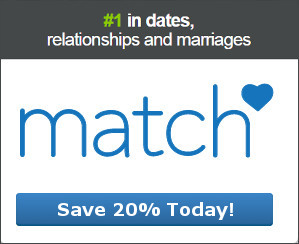 Share
17
SEP