We all have had to plug in some title on our dating profiles and everyone knows it is more difficult than it looks. I never held a bland profile heading against someone because I went through the same impossible task of summing myself up in one sentence. While I don't see the profile heading as making or breaking a profile, it can do wonders to direct others to or away from your profile.
This directing people to or from your profile is what I see as improving profile views. Simply gaining a large number of views from people you are not interested in is not an improvement. Yes, you have a large quantity of views but they're not beneficial in any way.
With the right heading you can help improve the odds that those viewing your profile will have qualities you are looking for. For example, if a woman were to create her heading as "Loyal Christian Seeks the Same" she would improve her chances to catch the eye of a Christian man who considers his religion as a major factor for who he dates. At the same time, it will cause many men to skip this profile because they have different beliefs. This may sound bad but in reality she is only eliminating the men missing a core trait she considers important. Religion is obviously not the only thing that can be listed in the heading to emphasize what is important to you. Hobbies, political beliefs, health habits, general interests or even an eating lifestyle are a few examples of the areas that a person may want toemphasize in their heading. It is all about what is important to you.
A Word of Warning: This approach serves to eliminate views. While this is good because is can weed out bad matches early in the process, it is bad if you want as many views as possible. If you are more concerned with quantity of views because you're not picky or you would simply like to go on many dates, something simple like "Single and Searching" would work great. It is rather mundane but it serves its purpose. Besides, anyone who looks at a profile and says, "I really loved the profile but the title just wasn't catchy enough" deserves to be alone!
A Few Examples:
Must Love Animals
I stole this from a similarly named movie but it's still a good one. Whether you're a major fundraiser for PETA or just have six cats, stating the importance of a love for animals can help filter out those who do not feel the same. Why wait until the third date to find out he'd want you to get rid of Fluffy if that's the last thing you'd be willing to do?
Family Man Looking for Love
This title states the man's intentions strongly (he's not looking to fool around). It also states the importance of family to him. This might be for family he already has, such as children, or simply a desire to start a family. Just the curiosity on exactly what he means is bound to generate views.
28 Human LFG
This example is a play on multi-player online video games term used when looking to play with others. LFG is a commonly used term when Looking For a Group. Anyone familiar with the concept will understand and appreciate the creativity. Because of the disparity between male and female gamers, I think this would work poorly for a man. For a female gamer, though, I believe this would lead to a flood of interest. Again, the important thing here is that the woman is actually interested in dating someone who loves video games. And before you roll you eyes, I know for a fact that women like this exist!
Sailboat Enthusiast Seeks First-Mate
This is just a fun one that shows how you can emphasis a love of a particular hobby.
Solo Musician Looking to Start a Duet
Another simple one. I actually don't like this one that much but only because I feel like a musician would have many fun options to choose from. Since I'm not one, I just went with the first thing I could think of!
---
Obviously, coming up with these was easy enough for me as I could use any interest or desire that came to my mind. Hopefully, this demonstrates how an important personal quality can be used in your heading to improve the odds that someone with similar interests or beliefs will view your profile.If anyone is interested in creating a profile heading like this but is struggling to find the right wording, I'd be
more than happy to try and help
.
---
You may also be interested in reading:
The Profile
, an article from my online dating guide which discusses the process of creating your profile.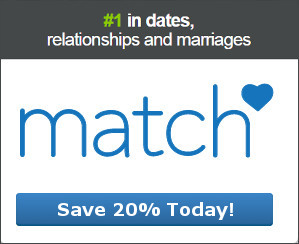 Share
30
NOV