Are people really having success finding love with MySpace? I'm not talking about a purely physical relationships. Based photos I've seen, the site is obviously a self-advertising platform for some people. What I am talking about is actual success finding good relationships. I find myself asking this because many sites I have found in my search for good dating articles seem to suggest MySpace as a valid online dating service contender.
This reminds me of the McDonald's from high school. All the teenagers would hang out in the McDonald's parking lot because, honestly, there was nothing better to do. A few dating relationships were even formed there. But to suggest that the McDonald's parking lot is a great place to meet singles just because some teenagers have nothing better to do seems insane. If my home town had created a dance club for teenagers, the McDonald's parking lot would have been empty! That is why the online dating advice given by some baffles me: even though there are thousands of virtual "dance clubs" some people still insist on hanging out in the parking lot.
Also, have you seen some of the profiles there? I have some good friends who I would be frightened of if their profile was all I had to go off of! Don't get me wrong. I love MySpace for its functionality. I am in contact with friends who I would not be otherwise and I check my account often. Still, when sites dedicated to online dating advice have in-depth articles for your MySpace profile, I find myself shaking my head.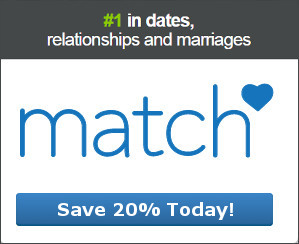 Share
4
NOV