As the name suggests, Top Online Dating Sites and Services is a list of dating services that I feel offer value for their usability and features. The dating sites are listed because ease-of-use, popularity, honest business practices, etc. Personally, I stuck with the best known companies when dating online because I believed this would give me the best odds (I assumed the best known would have the most members). Regardless, this list should offer some value as I have signed up for each service to ensure they are legitimate (i.e., it's not pornography masked as a dating or something else equally time wasting). The worst I have found with the listed sites is that some of them email me a little too frequently, but they are still a legitimate business and it never reaches the point of being spam.
As with everything, use your own head on the advice you take. A legitimate dating organization yesterday may 'sell out' tomorrow (although I've not heard of this happening recently) so you should judge any sites you look at based on the merits you feel it offers. These sites are a good starting point to avoid wasting your time but there are many, many more sites available.
Update March 2010: I've also added a 2010 Online Dating Service Pricing Guide which compares these services (and a few new ones) by price.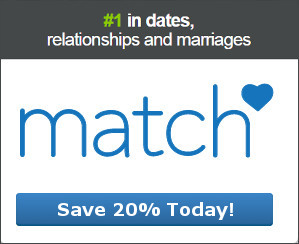 Share
30
SEP